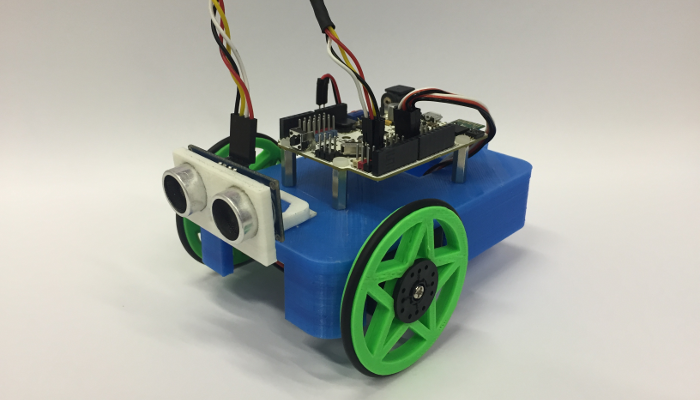 Printbots (PRINTable roBOTS) are usually Open Source robots shared to all the world. These robots can be built by an Open Source 3d printer.
RPMBot
One of my first printbots was the RPMBot (Figure 1). The RPMBot is a small mobile robot printed by a 3d printer available at the UC3M.
This robot can be printed following the steps published on Thingiverse. In addition, you can see how it works in the next videos (sorry about the quality).
Robot colony
Together with the team of RPC, we build a colony of 10 mobile mini-robots. These robots were made to try to simulate behaviors of a bio-inspired animal colony.
Speedy
This robot was created in another project together with the team of RPC. In this case, we pretend to build from scratch a light robot working as speed robot. The main task of this robot was to follow a line in a closed circuit as faster as possible.